The satisfaction of our Customers and Users
is our best reward
To fully satisfy Companies, CROs and Clinicians, an e-CRF must address different (and sometimes even conflicting) needs, because every player sees it from their own point of view. This is why we are really proud of what they say about the Air-Tel applications based on real life experiences gathered in the last 23 years. Request a Demo Access now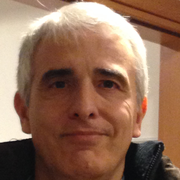 Medtronic Inc is collaborating with AirTel since many years for the collection of clinical data in the framework of Medtronic sponsored studies or of other clinical projects that Medtronic performs in collaboration with Hospitals to improve medical care quality. I used the verb 'collaborate' on purpose since I consider AirTel not only as a provider of technical solutions for the collection and management of clinical data but as a partner in developing optimized and innovative clinical information solutions. AirTel management and personnel are knowledgeable for several technical, scientific, and human qualities that are of paramount importance for any kind of service, above all in the specific field of service:

they have an emphatic approach toward customers' needs
they are able to translate customers' objectives in specific project specifications
they contribute to the customers' success through an innovative mindset and new technology solutions
they have systematic methods to control deliverable quality and to guarantee high quality standards
they deliver what they committed to do within pre-defined timelines
Andrea Grammatico
Sr Clinical Services Manager | EMEA Regional Clinical Center (RCC)
Medtronic
November 2017


"In a large international Pharma Project the multilingual capability of the Air-Tel e-CRF® not only has been greatly appreciated by Investigators (being able to use the eCRF in their own language) but has also helped in making the clinical usage of the drug uniform in all involved Countries"
Stephane Freneix
CEO
McCann Coomplete MMedical - Milano
November 2017


"The success of a multicenter study largely relies on the proper collection of clinical data. The e-CRF developed by Air-Tel has been extremely efficient and easy to use. In addition, the service provided in the difficult task of remote monitoring and reporting of data entered has been done with competence, professionalism and passion. In conclusion, the e-CRF created by Airon Telematica has been a key element for the success of our project."
Massimo Andreoni, MD
Director of U.C.O Infectious diseases (February 2017)
University of Roma Tor Vergata - Roma

"At AirTel I found a very smart and helpful team, with a great passion for their job and a high adaptability to researchers' needs. After the experience with the TAVI registry, we decided to entrust AirTel also with the other major registries of GISE (Italian Society of Interventional Cardiology), certain that our future collaborations will be just as satisfactory and rewarding."
Francesco Bedogni, MD
Head of Cardiology Operative Unit
IRCCS San Donato
Member of GISE Board of Directors
In charge for Clinical Studies (March 2015)

"Doing business with Air-Tel has been a pleasure. They are an extremely helpful and flexible team which has been able to listen to all my requests (even the more complex and obscure) and to translate them into usable and extremely efficient software. The results have often exceeded the original request itself. On top of all this we have appreciated their not being fussy about the extra time they put in on the project."
Roberto Attanasio, MD
Head of endocrinology services
Istituto Galeazzi IRCCS - Milano
Department of Endocrinology
Ospedali Riuniti di Bergamo
National Coordinator of Endowiki project (www.endowiki.it)

"Competence, efficiency and flexibility are the strong points of the AirTel team. I am very satisfied with their services and I will turn to them for my future projects."
Gian Paolo Ussia, MD
Investigator
Universita di Roma Tor Vergata

"Use E-Crfs built by people who speak your language!"
Franco Fabbiocchi, MD
Director of Unit IV - Interventional Cardiology Unit (March 2011)
Centro Cardiologico Monzino - Milano

"In the study on the prognostic-predictive value of specific scores in patients with HCC, the Air-Tel e-CRF® has been extremely valuable in that it has included all automatic calculations for Okuda, Cupid, Gretch, Clip and Jis scores. By taking data directly from the clinical database, it has minimized the possibility of error."
Mauro Borzio, MD
Director of Dep. Epatology - Gastroenterology and Digestive Endoscopy. (February 2013)
A. O. of Melegnano (MI)

"We found Air-Tel e-CRF® very useful because they are remarkably easy to use. And thanks to the online statistics, we have also been able to monitor the progress of data collection at any time and promptly take a corrective action if needed"
Piero Almasio, MD
Chair of Gastroenterology (February 2011)
University of Palermo

"Air-Tel Team is always kind, efficient and competent and ready to suggest the best solution for your needs"
Marina Schenetti
President (February 2011)
Evidence Foundation for Cardiovascular Activities and Research ONLUS, Milan

"Airon Telematica's e-CRF are user-friendly, flexible, practical, discrete - and so is their team!"
Alfio Lucchini, MD
President of the Italian Society of Addiction Medicine (FeDerSerD) (December 2010) Milano

"Clinical trial management is an extremely complex matter: using Air-Tel e-CRF® we have made researchers' lives a lot easier while at the same time complying with all current laws and regulations. What else can be looked for to ensure a project's success!"
Luigi Godi, MD
Medical Director (November 2008)
Harrison Clinical Research Italia S.r.l., Milano

"Air-tel is a professional, reliable and passionate team/company; their applications make for top quality data collecting in clinical trials and enhance the sponsors' image in the researchers' eyes."
Eng. Francesco Accardi
CRM/EP Coordinator of Clinical Operations (November 2008)
Cardiac Rhythm Management - Electrophysiology, Boston Scientific S.p.A., Milano

"Efficient, practical and easy to use: the Airtel platform simply puts an end to all the technical problems related to data transmission and management."
Savino Bruno, MD
Director of Internal Medicine and Hepatology (March 2007)
A.O. Fate Bene Fratelli ed Oftalmico, Milano

"In a short time Air-Tel has produced top-quality e-CRFs for AISF (Italian Association for Liver Studies) and AIGO (Italian Association of Hospital Gastroenterologists). These e-CRFs are extremely flexible and allow all kinds of amendments and last minute changes."
Francesco Salerno, MD
Department of Internal Medicine (January 2007)
Policlinico S. Donato IRCCS - University of Milano

"Air-Tel e-CRFs® do their job perfectly. They are easy to use and never give Investigators any kind of problem. Air-Tel has produced a platform which covers all GCP's complex needs in an intuitive and user-friendly way."
Vincenzo Maresca, MD
Medical Director of CRO (March 2005)
Marvin Research, Milano

"During my experience with Airon Telematica's e-CRF I was able to appreciate a high quality of service and fast response to all queries. All done with extreme courtesy and helpfulness."
Annamaria De Palma, MD
Clinical Project Leader (September 2002)
Amgen SpA, Milano

"Airon Telematica's electronic CRFs are a pleasant surprise for clinicians!"
Stefano Brillanti, MD
Department of Internal Medicine and Gastroenterology (January 2002)
Policlinico S. Orsola - University of Bologna

"Airon Telematica equals efficiency, substantiality, and courtesy: a great mix."
Federica Araldi, MD
Business Unit Virologia (January 2002)
Roche, Monza

"Courageous innovation, untiring commitment, careful implementation: this is, in synthesis, Air-Tel's e-CRF."
Massimo Sarracino, MD
Senior Medical Manager (January 2002)
Business Unit Virologia, Roche, Monza
Be our next successful Partner!